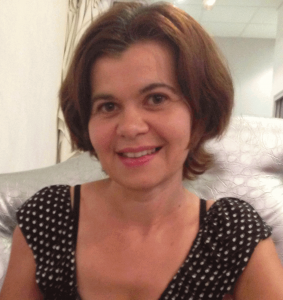 Nathalie Foos – Director and Head Teacher
Qualified VIT Registered Teacher in French and Spanish (Primary and Secondary level)
Qualifications
Graduate Diploma of Education from Monash University – Melbourne – Specialisms: French
and Spanish – Primary and Secondary Education
Masters in Modern Languages (English, Spanish, French) from the Sorbonne
University-Paris
Masters in Market and Social Research from Westminster University – London
Originally from the South of France, I settled in Australia over 18 years ago. I married an Australian and we have two children. After working for a few years in Translation and International Marketing, my love for the French language drew me back to teaching. I understand what it takes to learn a new language and I believe we can all do it. I have been teaching French for the past 10 years to both children and adults and I enjoy having to adapt to different students needs. I commenced A French Journey with the vision that a language should be learnt in context and in a communicative and stimulating environment. A French Journey is using all five senses so students can experience France without leaving Australia.
Qualifications
June 2005 : Master of Modern Litterature
June 2004: Professionalization of teaching Degree
Clemence is a French Parisian who relocated to Melbourne three years ago with her
husband and two young children.
Having worked in the publishing industry for a number of years, Clemence is passionate about French literature, cartoons and all that is written in French. She is a natural teacher who knows how to share her passion for the French language and is a great source of inspiration and motivation for students of all ages.
At A French Journey, she specialises in adult teaching and is particularly
interested in conversation workshops where she can challenge students and let them discover the art of the French debating.
She has a very encouraging, nurturing, and lively style of teaching which creates a positive and stimulating learning environment. Her core group of students deeply value her approach and return term after term.